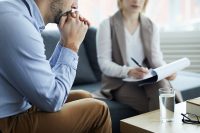 If you offer addiction counseling services and rely on digital advertising for clients, recent changes in policies by the leading ad platforms may impact your business.
The opioid crisis and online scams for addiction counseling services drove the three leading online ad platforms to restrict ads related to addiction and recovery. Facebook, Bing (Microsoft), and Google Ads all banned ads for addiction/recovery and related services to protect the public. Unfortunately, this hurt fraudulent and legitimate counselors and clinics alike. To remedy the issue, certification is now required to advertise for addiction counseling by a third-party company called legitscript.com. The requirements are steep and certification is expensive. Certification will be challenging or prohibitive for many small providers.
To read more about the background, read the New York Times article. To read more about the ban, read the Google Ads policy.
What you will not read in these articles is that using the banned keywords in your ads, keywords, or landing pages can get your ads banned, even if you are not explicitly marketing addiction and recovery services – so beware!
To learn more about the ad ban for rehab and addiction services, read "What Rehab & Addiction Facilities Need to Know About Recent Google Policy Changes".
I will update this post as the digital ad policies evolve, and they will.
– Leland Hoover, MBA