Colorado Association of Psychotherapists
Who We Are
Officers

Diane doe, CGT, caept
President
Diane Doe is an Unlicensed Psychotherapist with expertise in Gestalt Therapy, group therapy as well as pscyhodynamic, body oriented and family systems modalities. She calls her model of therapy Diligent Self Care which derives from insight into the subtle forms of self neglect. She maintains a private practice in Boulder and is a Teaching Associate at the Boulder Psychotherapy Institute. She does practice, process groups and assists in other trainings. 

Shari hartz, ma, cht
Treasurer
Shari is a Hypnotherapist focused on behavior change including increasing behaviors such as sports performance and decreasing ones such as smoking and weight-gain. Her work as a Communication Life Coach includes working with Educators and Students who are transitioning into new positions. Shari is and instrucor and on the board of directors of the Academy for Coaching, Counseling and Hypnotherapy. 
303-404-9175    selfheal@msn.com 
CAROL O'DOWD, mPa, M.DIV., MI 
SECRETARY 
Board of Directors
| | |
| --- | --- |
| Bridget Ballard-Cummins, MA | ballardcummins@hotmail.com |
| Diane Doe, CGT, CAEPT | 123dianedoe@gmail.com |
| Paula Fowke, CCHt | paula.fowke@gmail.com |
| Dr. Ashley Goldie DNM, BD | Ashley.dnm2021@gmail.com |
| Shari Hartz, MA, CHT | selfheal@msn.com |
| Dan Kendrick, MA | dankendrick@mac.com |
| Carol O'Dowd, MPA, MDIV | carol@prajnahealingarts.com |
| Dr. Bev Priest, Ph.D. | haibhs@aol.com |
Advisory Board
| | |
| --- | --- |
| Dr. Betty Cannon, Ph.D. | 123bettyjo@gmail.com |
| Jim Carr, Attorney-Mediator | jimcarrlaw@live.com |
|   |   |
| Dr. Reo N. Leslie, LPC, LMFT, CACIII, RPT-S, DAACS, MAC | leslieinstitutute@cs.com |
| Dr. Carol Watson, Ed.D., MA, CCHt, CCJS | drcarolannwatson@aol.com |
CAP COMMITTEES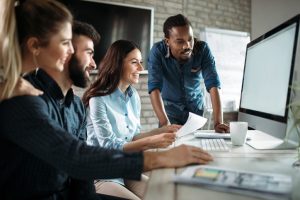 EXECUTIVE COMMITTEE
Diane Doe, President
Shari Hartz, Treasurer
Carol O'dowd, Secretary 
COMMITTEES
LEGISLATIVE
Bridget Ballard-Cummins, MA Chair
FINANCE/WEBSITE 
Shari Hartz, MA, CHT, Chair 
MEMBERSHIP
EDUCATION