When Life Hits – Talk It Out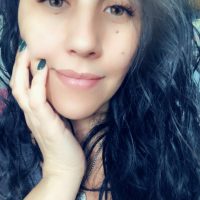 Address:
6300 East Hampden Avenue
Denver, Colorado 80222
Short Business Description:
Life doesn't discriminate, and Maria understands that. Throughout life's unpredictable circumstances, every individual has their own way of coping, Maria will work with you to discover and understand your triggers and help you establish coping skills.
Long Business Description:
Maria has an extensive background in working with high-risk children and families within the home as well as educational settings. She has advanced professional based experience as an Acute Care Certified Nursing Assistant and is currently a Behavioral Health Technician working primarily within a Detoxification setting. Maria is currently earning her professional hours as a Certified Addictions Counselor (CAC II) and is registered with the Colorado Department of Regulations (DORA) as A Registered Psychotherapist. She has a Bachelor's Degree in Socio-Legal Studies with a minor in Communication From The University of Denver, as well as a Certification of Contemporary Theory in Mental Health Services from Capella University. ​
Maria created Life Talk Therapy to bring forth awareness of how therapy no longer needs to be a "Taboo" subject. Bringing self-awareness and education to the forefront is the first step of stepping out of the darkness that surrounds mental health and addictions. Maria strives to help children and families understand and resolve problems, modify behavior, and make positive changes in their lives. I am proud to bring the vision of hope in which I seek to educate and empower clients through open therapy.
What is Psychotherapy? Psychotherapy or talk therapy is a way to help people with a broad variety of mental illnesses and emotional difficulties. Psychotherapy can help eliminate or control troubling symptoms so a person can function better and can increase well-being and healing
What is a Behavioral Health Technician? A behavioral health technician assist with the treatment of patients who have various behavioral problems, such as substance abuse, post-traumatic stress disorder, mental instability and physical and emotional abuse