Protecting your right to practice in Colorado
---

Want to Add a New Hat? Try Existential Coaching
February 18 @ 9:00 am

-

11:00 am

MST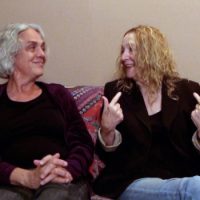 Betty Cannon and Robyn Chauvin present some basic ideas about what existential coaching is and why you might want to add it to your professional repertoire. Unlike psychotherapy, coaching does not require a state license and may be offered by Zoom or other telecommunication platforms anywhere in the country or the world. But there are some important differences between therapy and coaching that it is important to know – especially if you plan to do both. That said, many of the skills you already have as a therapist may be transferred to coaching with certain modifications. We'll discuss some of the theoretical underpinnings of existential coaching and include an experiential exercise or two to give you an idea of what it looks like in action. We'll also discuss how to craft a coaching contract that differs from your therapy contract – and what the legal and ethical issues are if you plan to wear both hats. We'll end with a visioning exercise that can be useful to both coaches and therapists. The last 30 minutes will be question and answer. Please stay if you'd like to learn more. ( This webinar is a repeat of the webinar given in October of last year. Due to technical difficulties, some folks were excluded from the presentation. Because the 50 or so people who did manage to attend found it very useful, Betty and Robyn are offering it again.
Presenters:
Betty Cannon, PhD, is the President of the Boulder Psychotherapy Institute and the Founder of AEP. She is a licensed psychologist and Certified Gestalt Therapist who has worked with individuals, couples and groups in Boulder for over 40 years and trained and supervised psychotherapists for over 30 years. She is professor emerita of the Colorado School of Mines and Senior Adjunct Faculty at Naropa University. Betty is a member of the editorial boards of three professional journals: Sartre Studies International, Existential Analysis, and Review of Existential Psychology and Psychiatry. She is an internationally known author, lecturer, and workshop presenter. She is the author of many journal articles and book chapters on existential therapy. Her book, Sartre and Psychoanalysis, is often considered a classic in existential psychology. She is a long-time member of the CAP Advisory Board.
Robyn Chauvin, MA, LPC, is a Senior Trainer at BPI. She is a music therapist and musician as well as a Gestalt Therapist and AEP therapist and trainer. She has been working in private practice in Boulder and Longmont since 2008. Her previous work was in in-patient psychiatric contexts and hospice, and she brings a wealth of insight and examples from those contexts as well as private practice to her teaching. Robyn offers supervision/consultation, practice, and process groups as well as trainings at BPI. A prominent member of the LBGTQ community, she is currently writing about gender identity, developmental issues, and the practice of psychotherapy. She is well-known in the BPI community for her humor and wit as well as her Dream Process Groups and the Dream Training Module she teaches at BPI. She has taught and co-taught (with Betty) many other training modules at BPI.
Betty and Robyn have been coaching therapists on doing great therapy, building their practices, balancing work life and private life, and other life and work issues for many years, both individually and in groups. The therapists they have coached often achieve great success in building and developing their work in their own unique ways. Betty and Robyn are themselves talented group leaders and trainers who have consulted with organizations as well as individuals on leadership, internal conflicts, and other group issues.
Related Events
---