---

Symbol Alchemy: A Dynamic Therapeutic Modality
March 19 @ 9:00 am

-

10:30 am

MDT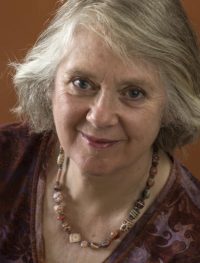 SYMBOL ALCHEMY: A Dynamic Therapeutic Modality For Transformative Times 
by Jane Seaton, PhD
March 19th, 2021
Developed from origins in Jungian sand-tray therapy, Symbol Alchemy uses ordinary objects to explore a wide range of psychotherapeutic issues.
This presentation will specifically focus on using the process of Symbol Alchemy related to our world's current collective unknowns and challenges. Used in this context, Symbol Alchemy is designed to help our clients be able to more freely access conflicting responses to complicated times.  Symbol Alchemy is particularly accessible for many kinds of clients by inviting non-verbal, first-thought responses.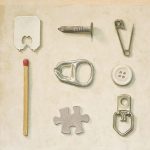 What you will learn:
The three-part process of Symbol Alchemy, via a combination of theory and experiential practice.
How, as therapists, to adapt our own diverse skill-sets to using this method, without needing prior training in working with creativity.
How the therapeutic encounters enacted by practicing Symbol Alchemy can potentially help our clients to integrate complex inner realities, and thus recognize how they are authentically called to contribute to unprecedented times.
* Symbol Alchemy process can easily be adapted to socially distanced work on Zoom as needed.
___________________________________________________________________________
BIO:
Jane Seaton Ph.D. has been a practicing holistic psychotherapist for 30 years, as well as a lifelong artist and creativity facilitator. She authored the Sounds True set "Artlife: Creative Journeys for Life Healing", and is currently writing a book, "Artlife: The transforming power of creativity in these times".  Her website is https://www.artlifecreation.com/
The Symbol Alchemy process can easily be adapted to socially distanced work on Zoom, as needed.
Event Link: Contact Carol O'Dowd for a link to the event.
Donation: A $10 donation is suggested.
RSVP for this event on the cap-edu.org website to receive a link to the meeting before the event.
Affiliate: Cap-edu.org is the educational charity that presents events in affiliation with the Colorado Association of Psychotherapists.
---