---

Like Fishes in Deep Water: "this horror we call life" and the art of swimming
November 19 @ 9:00 am

-

10:30 am

MST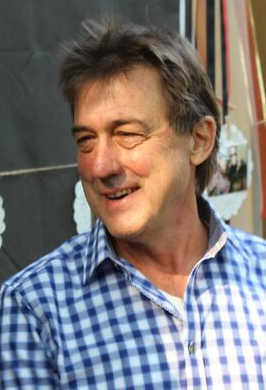 Bob Dressler, Certified Applied Existential Psychotherapist, Relational Therapist, and Organizational Consultant will offer a Zoom Presentation, "Like Fishes in Deep Water: "this horror we call life" and the art of swimming."
Bob will explore our common experience of facing and confronting the difficult, even terrifying and devastating, aspects of our lives along with what it takes to learn to "swim" in these deep waters – to face life, even at its most difficult, as adventure, experiment, and play.
"Sometimes on a safari, or on the farm, in a moment of extreme tension, I have met the eyes of my native companions, and have felt that we were at a great distance from one another, and that they were wondering at my apprehension of our risk. It made me reflect that perhaps they were in life itself, within their own element, such as we can never be, like fishes in deep water, which for the life of them cannot understand our fear of drowning. This assurance, this art of swimming, they had, I thought, because they had preserved a knowledge that was lost to us by our first parents; Africa, amongst the continents, will teach it to you: that God and the devil are one…."  Karen Blixen
"Our situation is a combination of what the world brings (our facticity) and what we make of what the world brings (our freedom). We are neither free in a world without facts nor facts in a world without freedom. Finding the sweet spot where we recognize and embrace both is a task for all of us – and a focus of existential therapy. When we can do this, we are able to live more often in the spirit of play than the spirit of seriousness."  Betty Cannon
Contemporary psychotherapy tends to emphasize the medical model, with the attendant emphasis on "specific ingredients" in therapy, and a lot of hype regarding specific psychotherapeutic techniques and approaches.
Let's step back a bit and examine client (and our own) experience from a broader humanistic, client-centered, and existential perspective, building on alternatives to the medical model. From that broader perspective, what are some key aspects of our shared human experience that might be overlooked in popular contemporary approaches?
– Our Situation: seeing ourselves not as isolated psychological entities, but rather as embedded in situation, "facticity," existential givens – some universal, some particular to the individual.
– "This horror": facing and confronting the difficult, even terrifying and devastating, aspects of our lives, the fact that life can be (and is) a horror.
– The art of swimming: living with meaning, authority, freedom, responsibility, courage, wisdom, relationship, and love.
– The spirit of Play: life as adventure, experiment, and play – finding a balance between facticity and exhilarating freedom.
Finally, we'll look at implications for clients and practitioners.
Speaker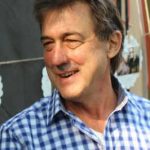 Bob Dressler, Certified Applied Existential Psychotherapist, Relational Therapist, and Organizational Consultant
Bob Dressler works with individuals and couples in Louisville, Colorado. Prior to beginning his career as a psychotherapist, he worked for over twenty years in the business world, including nine years as an organizational consultant focused on leadership, teamwork, and change processes. He is an existential therapist, trained in and practicing Applied Existential Psychotherapy (AEP), which integrates psychodynamic and body-oriented work in an overarching existential framework.
Register: Register for the event here. You will receive an event link and a reminder before the event. Event registrations are handled by our educational affiliate CAP-EDU.
Join: Join the Colorado Association of Psychotherapists!
Donate: A $10 donation is suggested.
Recognition: Special recognition goes to Dr. Betty Cannon of the Boulder Psychotherapy Institute, Carol O'Dowd of Prajna Healing Arts, and the CAP Education Committee for their outstanding work planning the topics and arranging the speakers for this event series. Thank you!
Related Events
---