When:
September 14, 2019 @ 1:00 pm – 5:15 pm
2019-09-14T13:00:00-06:00
2019-09-14T17:15:00-06:00
Where:
Boulder Psychotherapy Institute (BPI)
1140 Lehigh St
Boulder, CO 80305
USA

Contact:
Robyn Chauvin
(720) 635-4428
Transference, Countertransference & Enactments
in Group Therapy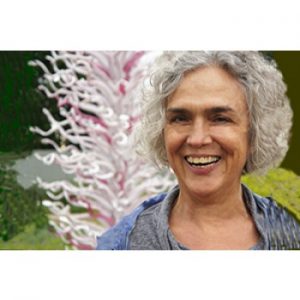 Learn to create an atmosphere of safety and challenge in a group.
Learn to recognize and work with stages of group development.
Learn to move among the three levels of intervention in a group: interpersonal, intrapsychic and group.
Learn to work with here and now interactions and conflicts among group members to facilitate growth and deep level change.
Learn to work with transference, countertransference and authentic relationship in a group.
Learn to use the group to facilitate deep level healing and corrective emotional experiences.
The Workshop: Working with groups is both an art and a science. This workshop combines techniques drawn from Gestalt, existential, psychodynamic, body-oriented and systems approaches to the group. Group members observe and experience groups and practice leading the group in a safe learning environment.
Group Therapy is a largely untapped resource for private practice building. It is more cost-effective for clients and highly effective as a modality for therapy – if you have the training and experience needed to keep groups going.
This class is both didactic and experiential. You will learn about the principles of group therapy, watch videos and live demonstrations, do exercises designed to increase your skill level, and get an opportunity to co-lead the group.
Space is limited and the workshop is filling up – so please go ahead and register and pay if you'd like us to hold you a space!
The Group Leader: Robyn Chauvin, LPC, is a senior member of the teaching faculty at the Boulder Psychotherapy Institute and adjunct faculty in the Graduate School of Professional Psychology at Naropa University. A Licensed Professional Counselor and Board Certified Music Therapist, Robyn has 20 years experience in hospice, inpatient psychiatric work, and private practice psychotherapy working with individuals, couples, and groups. Robyn's approach and methodologies include Applied Existential Psychotherapy (AEP), Gestalt, Psychodrama, and The Bonny Method of Guided Imagery and Music.
Topics
Varieties of Group Therapy and the AEP Model: Psychodynamic, Existential/Humanistic, Gestalt, Eclectic
Group Paradoxes
Structure and Safety in Group Therapy: Check-ins and Check-outs. Rules and Norms
Beginning a Group: Facilitating an Atmosphere of Safety and Challenge
Stages of Group Development: Forming, Storming, Norming, Working, Ending
Levels of Intervention in Groups: Group, Interpersonal, Intrapsychic
Transference in Groups
Countertransference in Groups
Resistance and Defenses in Groups
Authentic Relatedness in Groups
Dream Work in Groups
Psychodynamic Issues in Groups
Existential Issues in Groups
Co-Leading Groups: Advantages and Disadvantages and How to Make it Work
Group Management Issues
Multicultural Issues in Groups