marketing consultant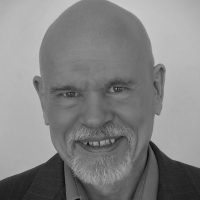 Address:
1110 Buffalo St
Franklin, PA 16323
Short Business Description:
Management Consultant
Long Business Description:
Leland Hoover is a management consultant to freelancers and entrepreneurs. He has counseled hundreds of small businesses through the Small Business Development Center (SBDC), SCORE, and through his private consulting practice. Services include business planning, full-stack marketing, technology, finance, and writing.
Leland worked as a corporate executive, international business consultant, research & development director, software architect, and geoscientist for corporations including Visa International, First Data Corporation, United Telecommunications. Leland has held leadership positions in various nonprofits and is a serial entrepreneur.
Leland earned an MBA in international business and BS in business administration from Regis University and graduated summa cum laude. He is also a member of the Alpha Sigma Nu honor society. His early education was in geology/geophysics.
Leland is a lifelong learner and an avid runner, weightlifter, watercolorist, and musician. The Ph.D. is still a work in process.