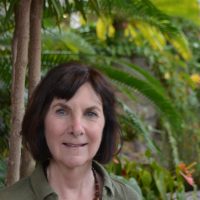 Short Business Description
I offer psychotherapy and coachins to help you move forward. My primary modalities are Focusing and Internal Family Systems.
Long Business Description
Are you stuck? Can't seem to get clear on your next steps in life or maintain your motivation and momentum to achieve your goals? Are you overwhelmed by mountains of conflicting demands, leaving you unfocused, exhausted, frustrated, and depressed? Do indecision, fear, and doubt paralyze you? Perhaps you sense that old patterns of behavior, thought and feelings block your way. You fear you just don't have what it takes to have the balanced and fulfilling professional and personal life you long for. This can change. You deserve to be the best YOU that you can be. I can help.
I offer coaching and psychotherapy approaches to help you move forward. Coaching enables you to articulate your authentic professional and life goals and develop a realistic and motivating plan of action to carry you forward. Targeted psychotherapy can uncover and address the hidden obstacles to your fulfillment and success.
I offer a subspecialty in workplace issues. Drawing on my training and experience in executive coaching, organizational development and employment law, I can help you to work through organizational and workplace challenges. I also help individuals who are burned out or dissatisfied with their current job to find more fulfilling career paths forward.
Send Message to listing owner