Moving Truth LLC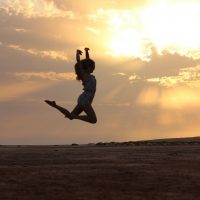 Business Name:
Moving Truth LLC
Short Business Description:
Welcome to Moving Truth, serving women of all ages since 2012. Our offerings are holistic, therapeutic and educational, designed for personal development and empowerment in the art of living.
Long Business Description:
At Moving Truth, we offer a mindfulness-based, and person-centered approach to mental health and well being. We work in-depth with trauma & PTSD from a neuro-informed mind-body approach to healing and growth. We believe in the wisdom and health at the core of each person and tap into that intelligence through body-based awareness and practical exercises. In sessions, we orient to what is happening not only in your mind but also in your body. We work together to help you grow awareness, self-acceptance, and compassion while de-pathologizing your life's story. This process is empowering, reparative, and revitalizing, leading to lasting change and transformation.