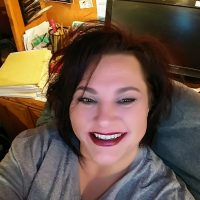 Short Business Description
Individual, Group, and Family Psychotherapy services for adults with Mental Health, Substance Abuse, Gambling, Co-Occurring, and/or Criminal Behaviors.
Long Business Description
I am client focused, firm believer in meeting people where they are, a strong advocate, and work extremely well with diverse people and/or populations. I earned my associates degree in Human Services (Mental Health Concentration) from Southeast Community College, my bachelor's degree in Family Science and Psychology from University of Nebraska-Lincoln and my master's degree in Psychology from the University of Phoenix. I also earned certification in Gambling Addiction and Counseling for individuals who struggle with gambling related issues (NCGC-I and ICGC-II). I am certified in Driving with Care (DWC) providing Level I and II DWI Education and Therapy Groups, EMDR Trained, and Board Approved Clinical Consultant (BACC) for gambling disorders. I have completed all mandatory curriculum and internship/supervision hours associated with an Licensed Addiction Counselor (LAC) and currently awaiting my licensure. I am a member of and subscribed to the code of ethics for both National Association of Alcoholism and Drug Abuse Counselors (NAADAC) and National Council on Problem Gambling (NCPG). I am a Registered Psychotherapist with The Colorado Department of Regulatory Agencies (DORA) who is responsible for licensing and consumer protection. I began my professional career at a locked state mental institution where I worked with individuals diagnosed with moderate to severe mental illness, adult forensic population, and chronic care. This first experience was foundational for me and created a passion for this work. I saw a frequent disconnect between services among the mental health, addiction, and criminal justice systems. I saw how systemic issues can directly impact people in a negative way. I made it my goal for the next 20 years to try to address these issues in an integrated way because I saw how they were often resolved best when treated holistically. I held two internships as an undergrad (both in direct care) one in a retirement facility (Lancaster Manor) where I worked with individuals diagnosed with Dementia and/or Alzheimer's and the other in a mental institution (Lincoln Regional Center) where I worked with adults and adolescents diagnosed with severe mental illness, co-occurring disorders and the criminal justice system. I have worked in the mental health and criminal justice system most of my career including jails, prisons, probation, and community corrections. I have worked and continue to work in the capacity of a therapist, case manager, and group leader. In graduate school I held an internship as a therapist providing individual and group therapy at the Denver Sheriff's Office at the Denver County Jail and assisted in the implementation of the men's mental health unit. As a professional, I have had many roles as a therapist, case manager, and addiction counselor- typically as a case manager, advocate, clinician, or a mixture of all the above. Much of my experience has been working in community mental health centers and within the criminal justice system (inside jails, prisons, interfacing with police departments and courts). My continued training has taken place in the form of classes, workshops, conferences, webinars, seminars, and personal research.
Send Message to listing owner